Articulated Pike Streamer
автор Holger Lachmann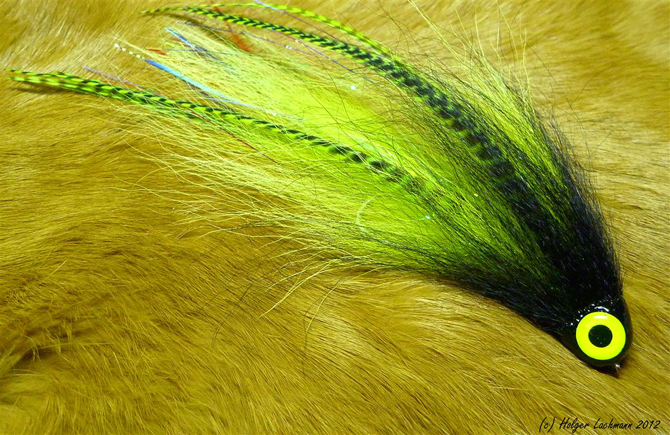 Сочленённый стример, на который отлично ловится щука. При изготовлении стримера не используйте слишком много материала, иначе подвижность стримера ухудшится.
Материалы для изготовления:
Hook: Gamakatsu SL 12 S # 4/0 (be carefull, they are soooooo sharp!)
Articulated Shank: 35mm from Flymen Fishing Co.
Tail and Wing: Arctic Fox chartreuse and black
Feather: Green Grizzly Hackle
Body: Ice Dub Pearl
Flash: Krinkle Mirror Flash pearl and Flashabou Mirage Saltwater
Eyes: Hareline fluo yellow
UV-Resin: Bug Bond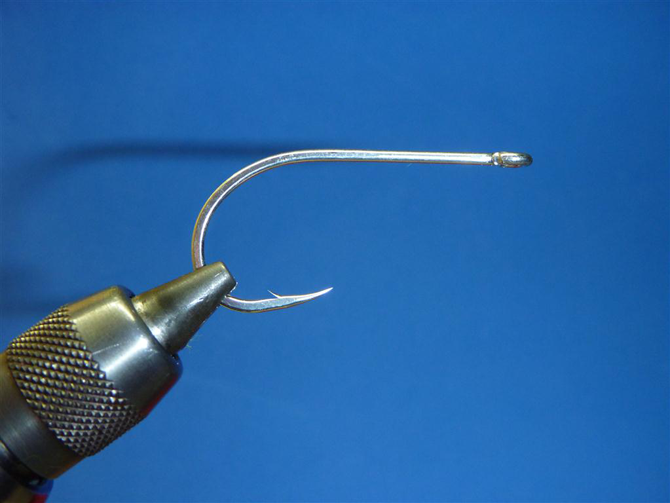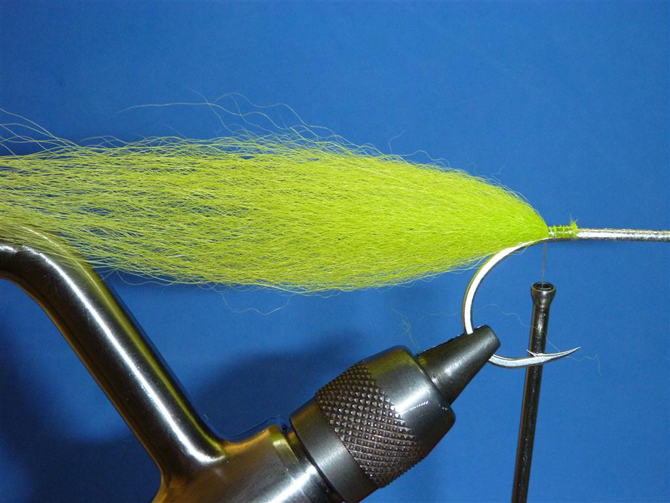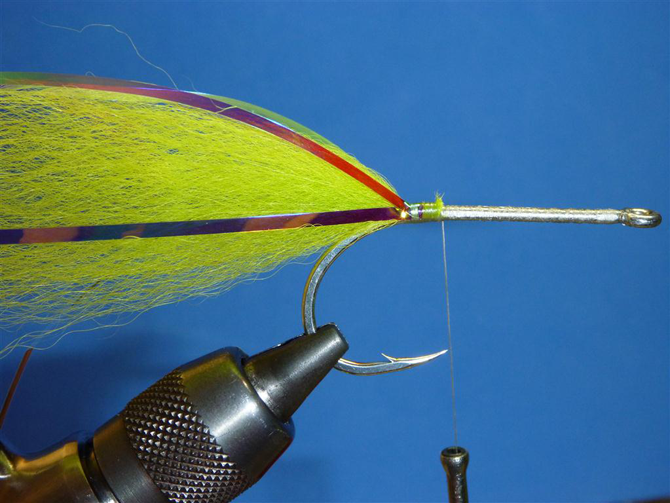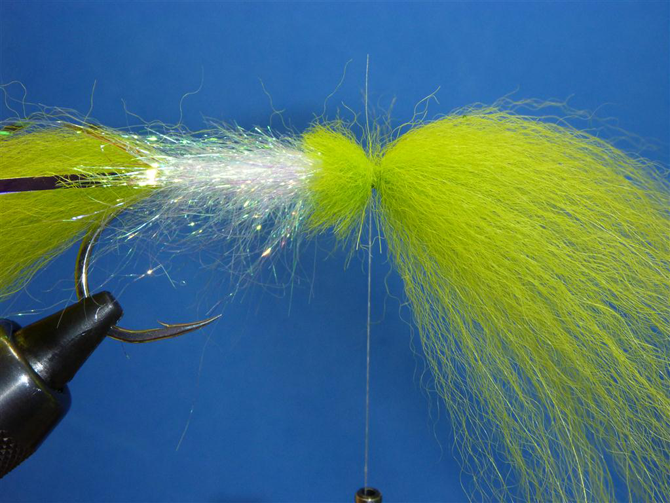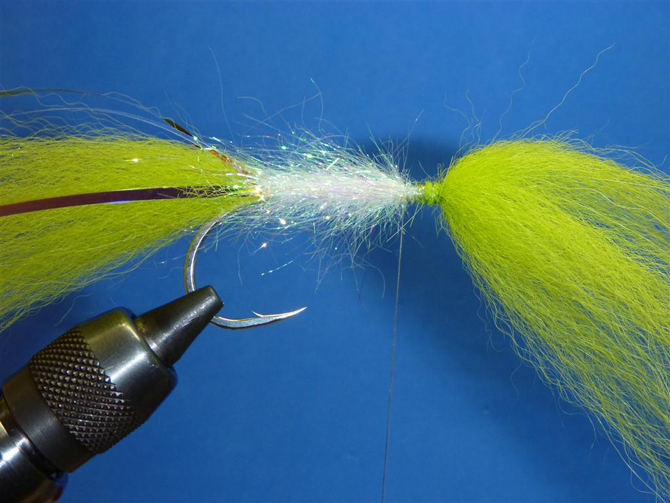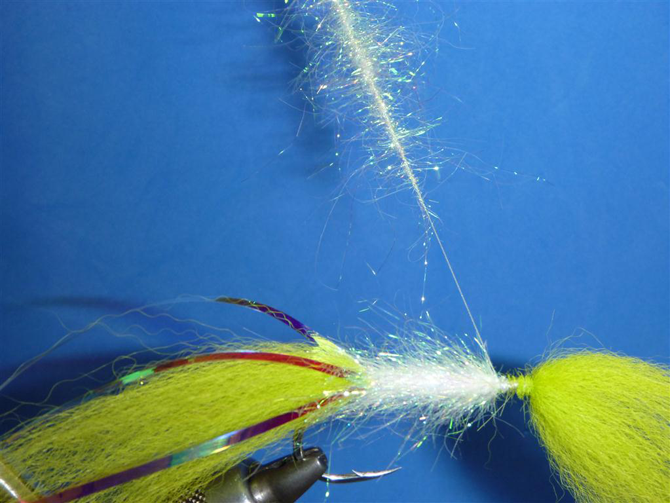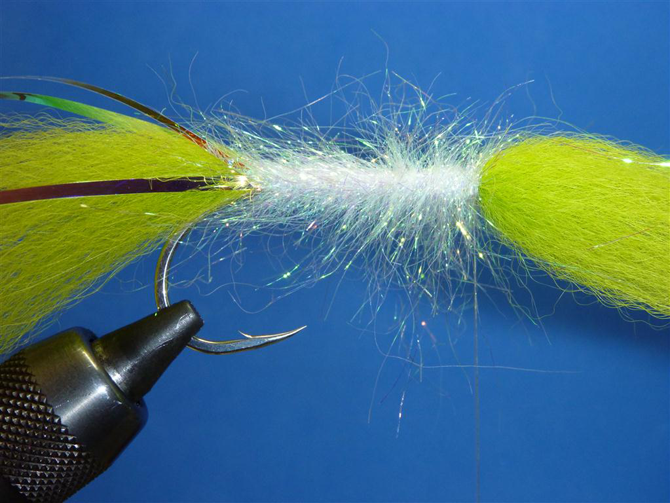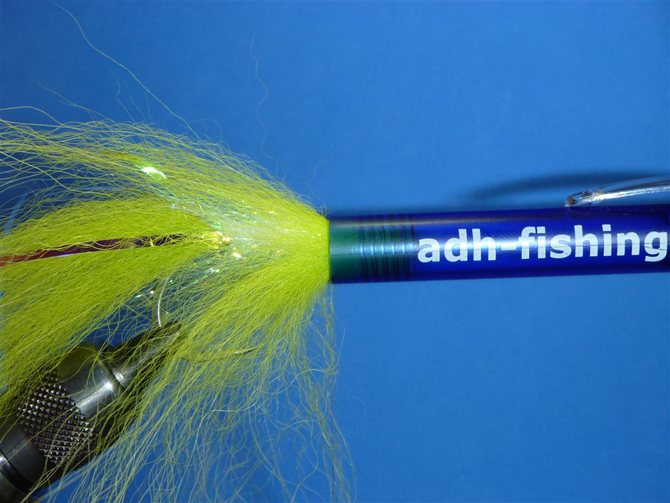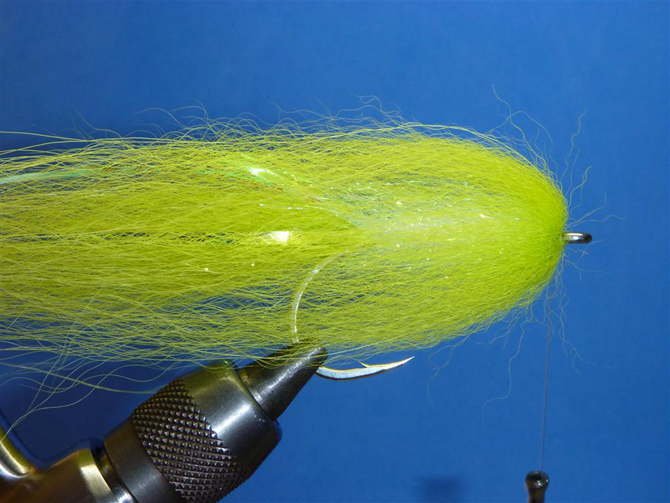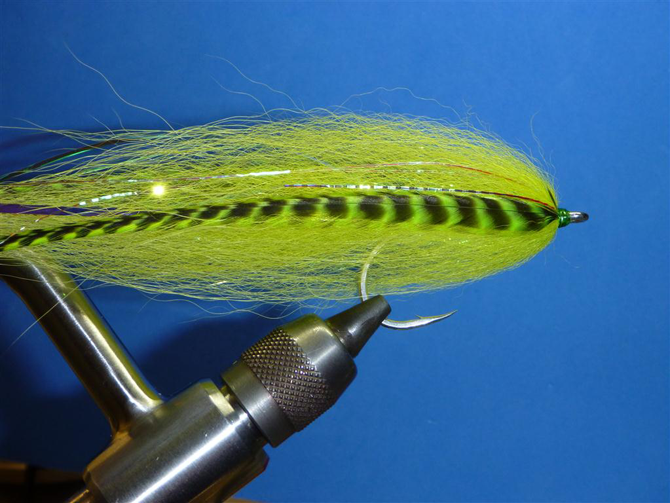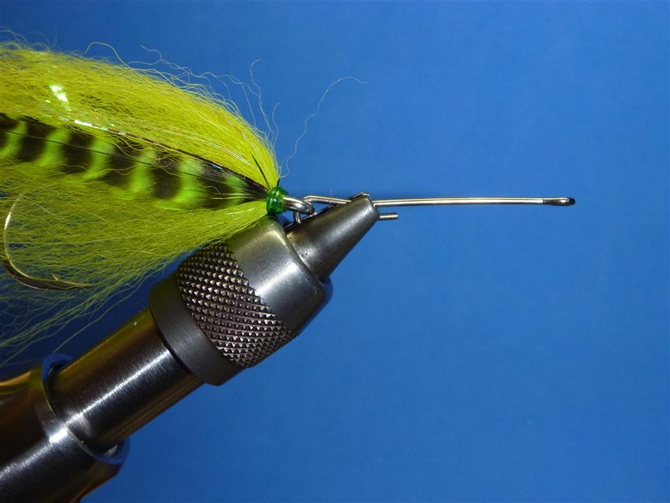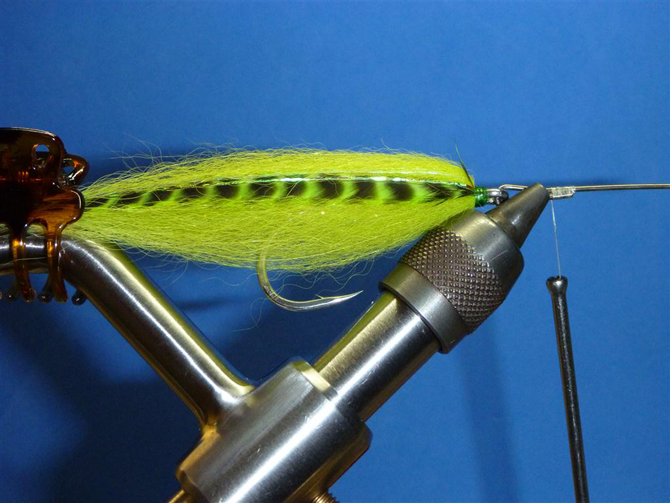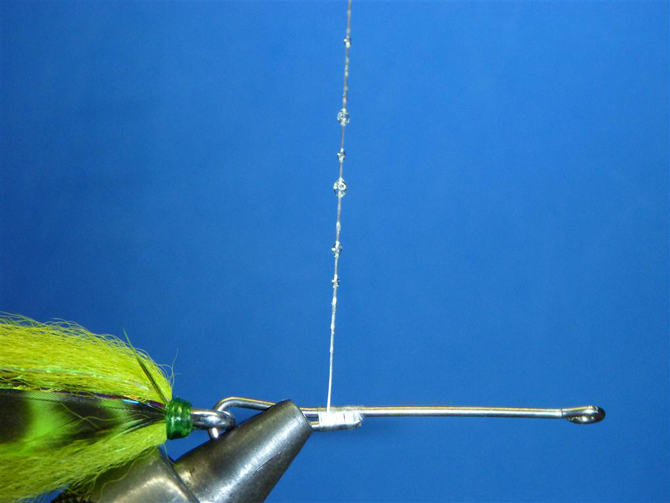 Для лучшего закрепления необходимо нанести на нить не много суперклея.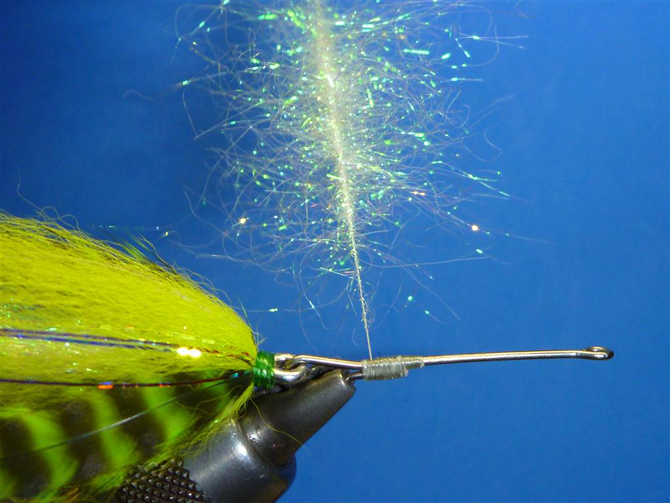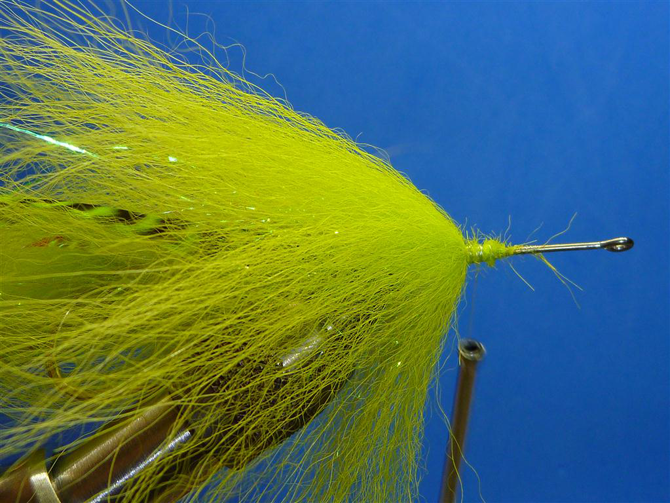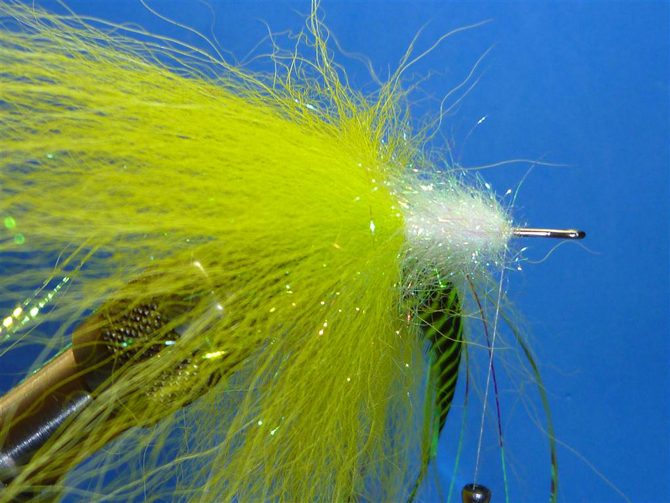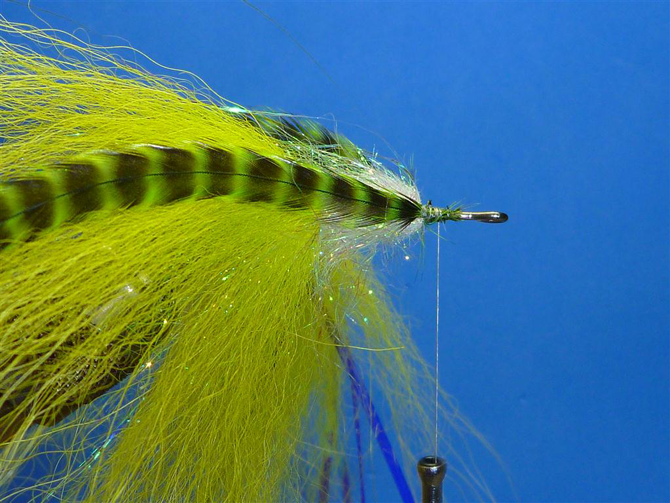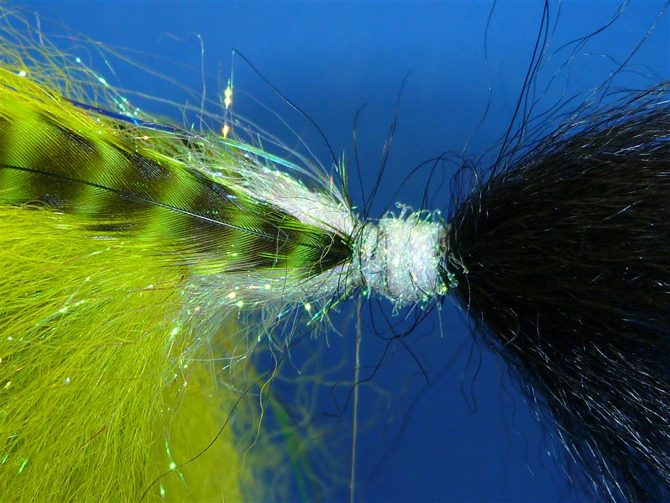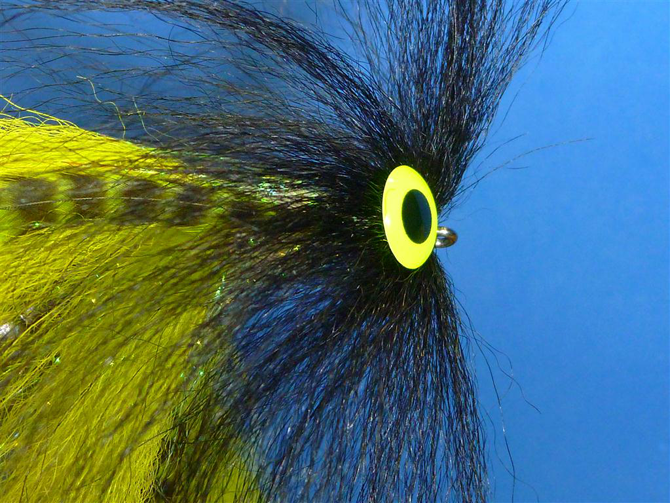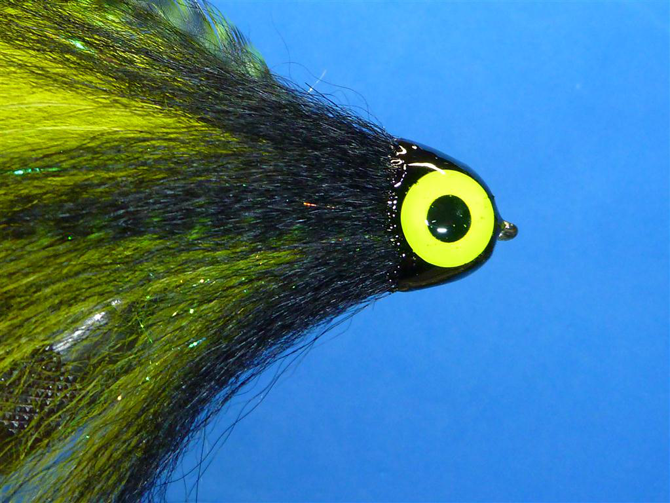 Когда всё готово, залейте головку клеем Bug Bond.